1) Takeoff and Landing pad. This is more a necessity to avoid dust and debris. Never take off from dirt, grass, or a spot that slopes more than a few degrees.
This is a beautiful pad designed for Yuneec craft. Hoodman-Drone-Launch-Pad-5-ft-Diameter-with-Light-Kit
You can also use a carpet remnant of a suitable size if it is heavy material that will not fly up on the edges and cause your craft to crash.
2) Neck Strap. If you did not receive a neck strap with your system, they are very handy to support the ST16 or ST16s controllers. Yuneec-ST16-Neck-Strap
3) Sun Shield for the ST16 and ST16s. These Yuneec systems are supplied with a Sun Shield, but some owners prefer a shield that offers more protection from direct bright Sunshine. The ST16s display set in Outdoor Color is usually bright enough that a shield is not necessary. Here is an aftermarket shield that is commonly available, and uses narrow Velcro strips for secure attachment and removal. You can find one here: Yuneec St16 Sun Shield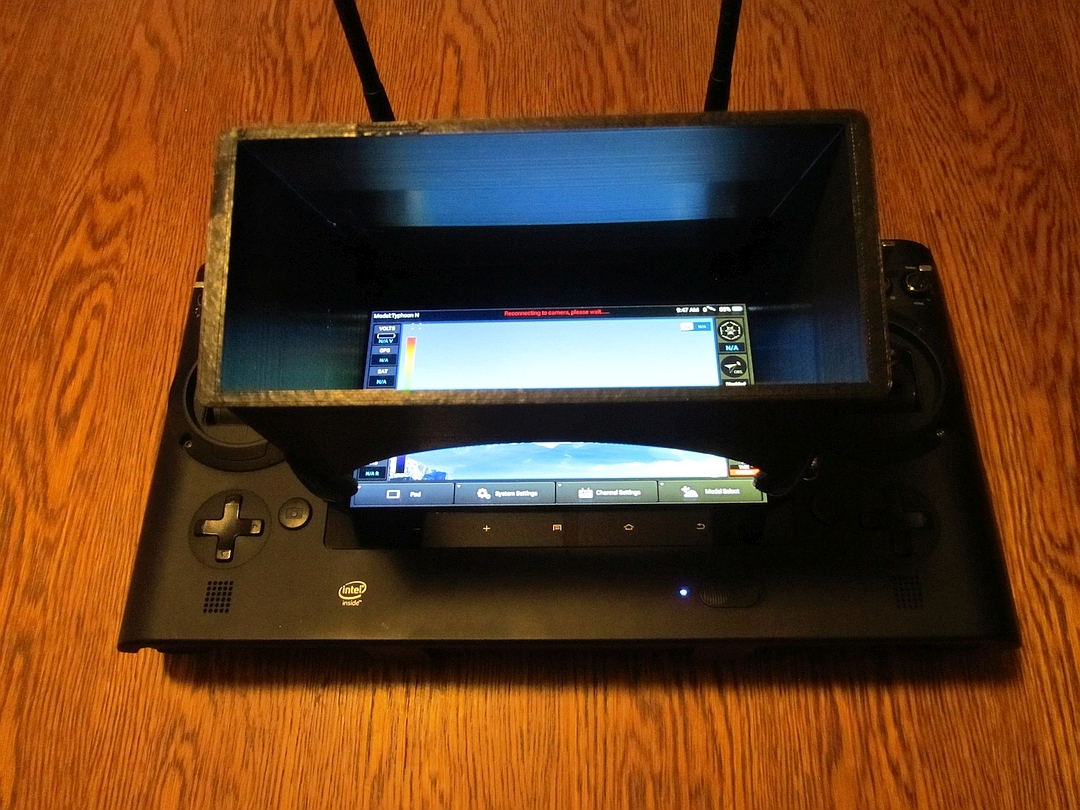 4) Battery Tester. Here is a handy aftermarket Typhoon H and H-520 battery tester. Useful to avoid confusion if you have a group of batteries. Battery Tester fior Yuneec Batteries
5) Aftermarket battery charger. Not necessary but useful if you need to charge several batteries at the same time. For versatility, look for a charger that will "Balance Charge" both Typhoon H and H-520 batteries (LIPO and LIHV - note that settings are different for each type). LIPOS charge to a maximum 16.8 volts, LIHVs to 17.4 volts. Both batteries are 4 cell (4S). Some chargers may not charge LIHVs, be sure to check before purchase if you have the 520 system.
At a glance you can see the charging voltage progress. The charger should also have settings to show voltage of each of the 4 cells in addition to the total. Most are able to "Balance Discharge" batteries for storage, but be aware this is a slow process. Some chargers may also be able to measure individual cell resistance and total resistance. Set the charger for 5 or 6 amps maximum charge for both battery types.
You will need an adapter cable to use these chargers. Here's one for the Typhoon H.  Typhoon H Battery Adapter Cable
Adapter cable for the H520 and Typhoon H Plus batteries. H520 Battery Adapter Cable .
6) Commercial H520 operators will need extra batteries for both the 520 and the ST16s. Many DataPilot missions require multiple batteries, which you "hot-swap" during the mission. Extra H520 Batteries
Because of the ST16s battery recharging time, having an extra battery for it is recommended.
Commercial operators, depending on the type of work they do, may need other items, such as traffic cones, reflective safety vests, hard hats, etc. Pay attention to FAA guidelines and requirements. 
7) Fireproof battery containers: THIS IS AN ABSOLUTE MUST!
ALWAYS keep your LIPO batteries in a fireproof bag or container, such as an ammo box. Do not place this in a hot car or subfreezing conditions.